Chilcoat Studios has been providing professional design & advertising services  for many years. We specialize in branding, advertising & design. Since 1990, Jeff Chilcoat, Creative Director and Principal,  has written, designed and produced a wide range of creative

marketing and advertising materials. Whether print, media or web…we've done it well.  Our clients demand quality and results. We deliver.
Chilcoat Studios develops, designs and executes strategic creative concepts into powerful marketing tools. We deliver your brand and message with impact.  Whether it's electronic advertising, corporate image, print collateral, or search engine marketing, we work closely with our clients to achieve their goals and measure results. Be our next "A" client. We'll earn it!
It's really about you.
Improving your brand and helping you grow your business is what we do.  Our diversity of work and depth of experience should make Chilcoat studios an integral part of building and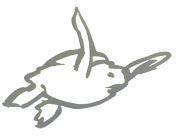 executing a successful marketing strategy.  We are the creative spark that can ignite your brand. We can help launch success. Advertising, design and creative development  are just part of our long list of professional services offered. We work hard and long hours for our clients.
Your success is our goal.  We must produce high impact, creative tools that evoke action from our audience…that your prospective customers remember and are drawn to.  We know that captivating and professional messaging has tremendous value now, and in the future.  It's your brand.  It's is who your are. It's that important.  Chilcoat Studios…brand impact since 1999.
Affiliations and Community Involvement
American Advertising Federation(AAF) – Member and Former Board Member
Rotary Club of Corpus Christi – Member
Marketing Committee, South Texas Council, Boy Scouts of America – Member
Assistant Scout Master, Troop 226, South Texas Council BSA
Clients
26 years of clients: (just to name some)
Aka Sushi Restaurant
Ambrose Construction LTD
American Heart Association – Cattle Baron's Ball
Annapolis Christian Academy
APEX Predator Nutrition Systems
Asian Cultures Museum
Association of General Contractors
The Bend Magazine
BLOX.biz
Blue Streak Fabrication
Carol Scott Campaign
Choctaw Preserve
Cline Street Sailboards
Coastal Bend Bay & Estuaries Program
Coastal Bend Urgent Care
Coastal Community And Teachers Credit Union
Cottage House
Corpus Christi Convention & Visitors Bureau
Corpus Christi Ice Rays
Corpus Christi Kitesurfing Inc.
Corpus Christi Police Foundation
Corpus Christi Symphony
Deaf & Hard of Hearing Center
Doctors Center Urgent Care – Corpus Christi
Driscoll Children's Hospital
DSX Energy
Ed Hicks Nissan
Empire Minerals
Energy & Exploration Partners
Education Service Center Region 2
Emerson Technical Analysis
Experta Financial Group
FinShark
First Baptist Church Corpus Christi
Flint Hills Resources
Fluid Delivery Solutions
Freedom Harvest Farms
GC Reef
Global Emergency Response Services LLC
GPM Engineering
GulfTech
Halcyon Med Spa
HBP Minerals
Health Facilities Group
Houston Symphony
Hospitality Training International
Innovative Urgent Care
Kailo Communications
JD Minerals
Kent Ulberg Studios
Knowledge One LLC
Landlord Resources
March of Dimes Corpus Christi
Mid-America Pipeline Company (MAPCO)
Moody's Meats
New You Hair Restoration Clinic
Nueces County Republican Party
Nueces Delta Preserve
Nueces Press
OGInfo.com LLC
Oklahoma Ballet
Port of Corpus Christi
Port Royal
Post Acute Medical Specialty Hospital of Corpus Christi
Public Art Corporation of Texas
RAW Bar
RMS – Reliability Maintenance Solutions
Rose Cosmetic Surgery Center
Rotary of Corpus Christi
Rugged Cycles
Saint Bart's Episcopal Church
Shiner Moseley and Associates, Inc.
South Padre Island Convention and Visitors Bureau
South Texas Council BSA
Spirit Life Learning Center
Sticker Burr Outdoors
Suntide Credit Union
Texas A&M University – Corpus Christi
Texas Eagle Ford Shale Magazine
Texas State Aquarium
Title X
Tom Greenwell Campaign
Trinity Insurance
USS Lexington Museum on the Bay
Yorktown Christian Academy
Youth Odyssey
Wapanaka Oolitic Limestone
Water Street Restaurant
Wildlife In Focus
WKMc Architects
Work Loss Data
Save